Training farmers for dialogue in DR Congo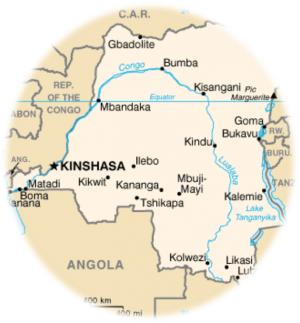 Responding to a request from representatives of Farmers' Dialogue in the Democratic Republic of Congo, a 'training of trainers' workshop took place 25–28 February at the Bwindi Institute, six kms north of Bukavu, South Kivu province. Farmer's Dialogue is a programme of Initiatives of Change which supports farmers in their calling to feed the world and to build farmer to farmer links across the world. The aim and vision for the workshop was to strengthen the leadership and team building skills of the Congolese team and to prepare for an International Farmers' Dialogue to be held in DR Congo later in the year.
The 35 participants, who came from from North and South Kivu (9 women and 26 men), were mainly farmers, along with representatives of NGOs working with farmers and FD members who are committed to the future of agriculture. The two main themes of the training were leadership and agricultural development in DR Congo. The trainers and speakers for the workshop were: Hajji Jamil Ssebalu, President of Farmers' Dialogue Africa (and main trainer for the session); Alphonse Bisusa, Chairman of Farmers' Dialogue DR Congo; Bagalwa Bahati, Executive Secretary of Farmers' Dialogue DR Congo.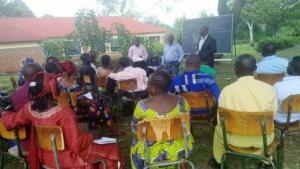 Participants had the opportunity to discover more about Farmers' Dialogue and the essential part that moral values and personal change can play in rural and agricultural development. They were able to assess the farming situation in DR Congo and discover how each person can be responsible, in a situation where most of the farming is done on very small farms without much equipment.
They were also trained in how to give training to the local farmers. They were asked to think of the attitudes needed to make their work and lives more effective: to have hope – to laugh at oneself – to allow mistakes – to listen carefully – to link up with others.
Evaluating the training, the participants showed great appreciation and committed themselves to pass on what they learnt to their local communities. A small group has now started to work preparing the International Farmers' Dialogue planned for November 2013.
Report by Bahati Bagalwa, Executive Secretary, Farmers' Dialogue DR Congo.
To download the PDF version of the report, with photos, click the link at the bottom of this article.