No front page content has been created yet.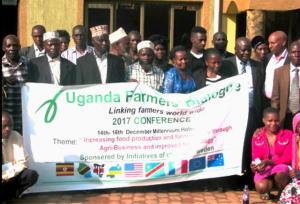 Farmers' Dialogue has grown out of a commitment to work with farmers in various countries all over the globe: Uganda is no exception!

 
Farmers' Dialogue congratulates the Asia Pleateau/Grampari team
In 2002 Farmers' Dialogue delegates from East Africa visited Asia Plateau to attend an International Farmers' Dialogue followed by visits to Indian farms, and they were so inspired by what they saw and heard that they decided to work together to hold similar events in their countries.