The FD team is preparing an International Farmers' Dialogue. They write: "While Korea has risen from the ashes of war to achieve unprecedented economic growth, we have failed to safeguard our agricultural system. We hope to share our experience in trying to pave our new path towards protecting Korea's agriculture."
Please view the invitation here for more details.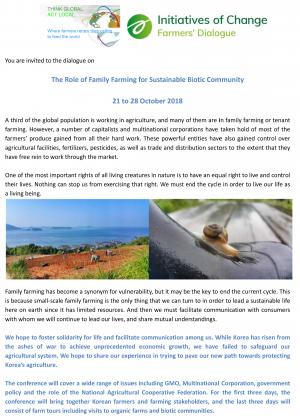 Be sure to register here by July 20 if you plan to attend!